Our Services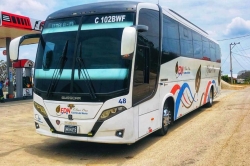 Clase Oro
The Gold Class Service Buses are ideal for your business or pleasure trips, they have two levels for your greater comfort, in the upper part we have comfortable reclining seats, individual reading lights, while in the lower part we have 9 semi-bed seats, to make your trip more pleasant, Air Conditioning Service, Bathroom, monitors on both levels, with select and family movies, 2 Professional Certified Pilots, Traveler Insurance, ample luggage compartments, in Gold Class Service Your trip is comfortable and punctual.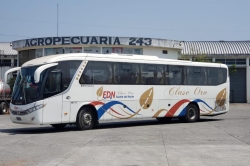 Platino
The Platinum Service of Transportes Fuente del Norte La Pionera, is the same careful service that distinguishes us, with modern and comfortable First Class buses, with comfortable and reclining seats, service with automated air conditioning, individual reading lights, panoramic windows, Insurance de Viajera, professional certified pilots, in Platinum Service, we take you to your destination with Promptness, Safety and Comfort.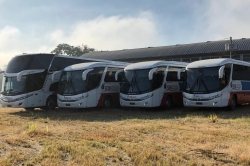 Renta de autobuses y excursiones
The best collective travel plans become a pleasant experience, renting a bus from Transportes Fuente Del Norte La Pionera, we adjust to your budget according to your needs, school, business, work or leisure excursions. We have a fleet of buses with air conditioning, equipped with all services, or economic depending on your trip. We also have buses for rent, visit our authorized staff or contact us without obligation at 00 (502) 7947 7070, it will be a pleasure to assist you.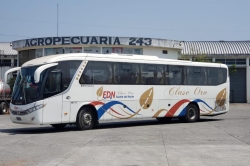 Económica
Our Fuente del Norte Economic Transportation Service connects you to any point in Guatemala, with comfortable and safe buses, we have a presence throughout the country from border to border, that is why our company, thinking of Chapina families, offers you the Service Economic, so that you can travel taking care of your economy and that of your loved ones, we have individual seats, travel insurance and the security that distinguishes us.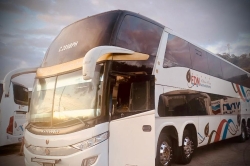 Clase de Oro Gran Lujo
The 2018 fleet of Grand Luxury Gold Class buses, from Transportes Fuente del Norte la Pionera, are a distinctive way of traveling in Guatemala, a mixture of Comfort, Grand Luxury and Recreation, our units have Wi-Fi service for Networks, Service with 2 Bathrooms, Air Conditioning, Individual Reading Lights, Monitors with movies in Stereo sound with personalized integrated headphones, All Comfort seats, Upper Floor with 48 seats and Executive Lower Floor with 6 seats of Great Luxury one bed, so that while you rest we take you to your destination, Panoramic Windows, Electric Service to recharge your phone or individual Laptop per seat, Spacious Luggage Trunk Service, Traveler Insurance, Automatic Speed ​​Control, 2 Professional Certified Pilots, we have 3 suspensions for greater stability and the Security that you enjoy when traveling with us. Grand Luxury Gold Class Service, a different experience of traveling at your level.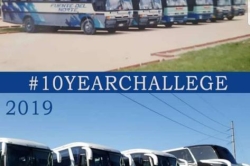 Encomieda
In our country of Guatemala, the Fuente del Norte Transport Parcel Services bring you closer and closer, offering you a parcel service, parcels and everything you need to send to your loved ones or your company, safely, honestly, quickly and punctual. We support your assignment with the professionalism of more than 55 years of our company, our prices are the lowest in all of Guatemala. Ask about our parcel services at any Transportes Fuente Del Norte La Pionera station.